The 2016 system for the Weight Watchers program is known as SmartPoints. This is an improved point system dietary feature of the Weight Watchers Beyond the Scale program that helps people to lose weight while helping people learn how to eat right. This is a program that helps people learn to eat properly and to understand what they can do in order to lose weight and keep it off for as long as possible without fear.
This is an improvement over the original PointsPlus system that Weight Watchers has used in the past. This is in part to how it focuses heavily on working with different controls dedicated to determining what foods are right for people to consume. There are even some specific standards that are used within the program to help people figure the optimal dietary options.
Frequently Asked Questions of the Weight Watchers SmartPoints System
What Makes Weight Watchers SmartPoints New?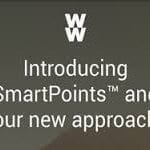 The SmartPoints system from Weight Watchers works by offering a feature where people will use a certain number of points over the course of a period of time. This includes working with points on a weekly and daily basis and is determined by a goal set by going through a personalized assessment.
The setup on the system uses a series of points that is based on the participant's weight loss goals and current progress and motivation. The total can change during the course of the program based on continually monitoring progress in activity and changes in eating habits.  Its based on how well a person is working towards losing weight in a controlled and sensible manner.
What are some Examples of Foods I Can Expect to Eat?
For more information on the types of foods you can expect on the new plan, please visit the Weight Watchers "Food" page.
For more information on the types of starter meal plans top follow, please visit the Weight Watchers "Starter Meal Ideas" page (Note: This page is only available to current subscribers).
How are Weight Watchers SmartPoints points Determined?
The total values of the points that are used within the Weight Watchers program includes awarding fewer points on the healthiest foods. Fruits and vegetables are often listed as having zero points, thus making them easier for people to consume without any risks of any serious risks to thier weigh loss goal.
Meanwhile, the program focuses heavily on lean proteins and low-sugar foods. These are types of foods that are easier for people to consume without worrying about using up too many points.
Meanwhile, foods that have saturated fats and high amounts of sugar in them will have greater point totals. The goal is to ensure that people will eat healthier by avoiding depletion of their points at a given time.
The Weight Watchers website has full information on the points that are to be used on each individual item that one can consume. By using this guide, it will be easier for people to learn what they can consume in order to be more successful in their efforts to lose weight. The details that the program uses are rather extensive but user friendly and can certainly pay off well to anyone who follows it all the right way.
The SmartPoints system is a popular new part of the Weight Watchers program that will help people to get the most out of their weight loss efforts. It's intended to do wonders for those who are looking to stay healthy and lose weight in a controlled and sensible manner. All participants who want to get into the Weight Watchers program should certainly see how well this can work for their needs and how they can benefit from it over time.