50% off Select Plans
Expires: 7/7/18
50% off Select Plans
Expires: 7/7/18
Lose 10 Lbs: Lose at least 10 lbs within your first 2 months and get a refund of 2 months' worth of applicable fees when you purchase select subscription plans by 1/8/18 (11:59pm EST). People following the Weight Watchers plan can expect to lose 1-2 lbs/wk.
Join Free: $20 Starter Fee waived when you purchase select weight loss subscription plans by 3/12/18 (11:59pm EST).
If You lose at least 10lbs. during this promotion, use this form to submit your results!
In what could be interpreted as its most generous offer in a long time, Weight Watchers is providing people with one of the most unique special offers around. The company is offering a special deal called "Lose 10 Pounds On Us" that is very self-explanatory. It is a plan that will provide people with two months of free use of the Weight Watchers program provided that the proper standards are met while on the program.
The offer will be available from May 26 – May 1, 2018 and is designed to encourage people to take a closer look at Weight Watchers and all of the services it has to provide to those looking to lose weight. People who join Weight Watchers during this two-week period will be eligible to receive their first two months of access for free if they lose ten pounds within any particular time period.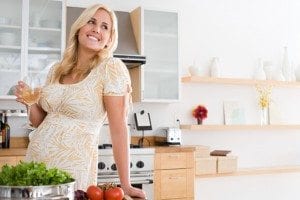 Specifically, the offer will cover the first two months of subscription fees that a member holds provided that the person loses ten pounds while being a member. This can be used for any type of order. For instance, if a person goes for a three-month Savings Plan then the person will get two-thirds of the sign-up price paid for after losing ten pounds.
Another option in this promotion is to provide people with two months of free services added to one's Weight Watchers account. This may be provided to those who want to continue to work with the program for as long as needed.
This promotion may be combined with other affiliate offers that are available. For instance, the Weight Watchers OnlinePlus program will provide a participant with the opportunity to save $20 on one's membership while buying a one-month plan. The customer will still be eligible to take advantage of the "Lose 10 Pounds On Us" program. This offer will be good for those who are in areas that are currently participating in the Meetings with OnlinePlus program.
It will be best for customers to take a closer look at the Weight Watchers website though. Some restrictions will apply for the program. Also, a purchase will be required in order to take advantage of the program. Most of the weight loss plans that Weight Watchers currently has to offer will qualify for the deals and should be compared as needed.
This special promotional plan by Weight Watchers will be one of the most interesting offers for all to take a look at when it comes to their weight loss needs. The potential for a person to lose weight while on the program is strong and Weight Watchers is putting its backing on it by paying for two months of service if a person loses ten pounds while on the program. It is expected to be a very popular program that will allow anyone to make an effort to lose weight and keep it off in the long run.
For more related information, read information on losing weight with the New Weight Watchers Program for 2016 and start your weight loss journey today!
(Healthychoicediets.com is a compensated affiliate of Weight Watchers)
Customer Reviews: