Weight Watchers has its own line of food products that feature all sorts of healthy ingredients. This is known as the Smart Ones line. This line of products features a variety of small foods that can be used at varying times and includes several options dedicated to giving people more protein and fiber without all the fat or calories that come in the system.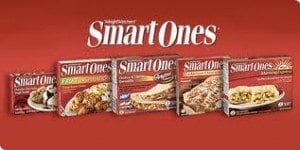 The new Weight Watchers Smart Ones products include a variety of choices that cover all the specific weight loss desires or requirements that people often have. These products are important because they cover all sorts of interesting topics for all sorts of purposes.
Pizzas
Some of the new products from Weight Watchers in this line include a number of thin crust pizzas. These include the cheese and pepperoni Thin Crust Pizzas. They are designed with small bodies that can be divided into a series of different slices. These pizzas are popular because they involve the use of plenty of proteins and fiber through the crust material. These are prepared with less than 300 calories per serving as well.
Pasta
Some pasta dishes are also available among the new products in the Weight Watchers Smart Ones line. The Creamy Pasta Romano entrée features radiatore pasta with a parmesan cheese sauce and spinach. It uses only five grams of fat per serving.
Rice
In addition, the Vegetable Fried Rice features eight grams of protein per serving. This uses seasoned white rice with scrambled eggs, carrots, onions and peas. These are designed from a number of fresh and easily prepared sources that are easily enjoyable and tasty for anyone's weight loss purposes.
Sandwiches
There are even some sandwiches that have been introduced in the line recently. The Chicken Slider is one such sandwich to see. This smaller sandwich uses breaded white meat chicken placed on a small bun. It is made with only 210 calories and nine grams of protein.
This is all a smart part of what is available in the Smart Ones line of products. Weight Watchers Smart Ones products are popular because they include many choices for breakfast, lunch and dinner. These include chicken and pasta products for the most part but they are easy to use for any part of the day. In fact, the company even sells dessert meals for all sorts of interests.
It doesn't take much for people to prepare these meals either. These meals are available in supermarkets around the country. They can be found in the frozen food sections in these markets. They are also easy to prepare through an oven or a microwave. The instructions for setting up this product will vary based on what's available but it is a smart idea to see what's available.
The new products from the Weight Watchers Smart Ones line are important to find. These new products are available with all sorts of healthy ingredients with plenty of proteins and fiber in each option.