More restaurant chains have started to review and think about ways they can make different healthy foods for people to feel good about. This is especially considering how health-conscious some people are and how people often have challenges with trying to find good foods while dining out. Weight Watchers has set up a relationship with Applebee's and is continuing to keep it going with a number of unique foods.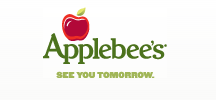 Weight Watchers started its partnership with Applebee's as a means of giving people healthy options to eat while at this casual restaurant's many chains. Much of this comes from the many different entrees that the diet company proudly endorses.
The foods that are available for use from Applebee's include a variety of choices that give people healthy options for their dining plans. The objective of this partnership is to help people who are on the program with losing weight while making sure they have a good place to dine at in the event that they are out of town and don't have easy access to healthy foods. While there are no limits in the diet, it always helps to get some kind of help and Applebee's is there to assist people in a number of ways.
A few of the entrees served at Applebee's have received full endorsements from Weight Watchers as healthy entrees that are suitable for the program. One such example of an entrée is the Grilled Jalapeno-Lime Shrimp. This uses shrimp and black bean corn salsa alongside steamed white rice and a number of vegetables including red peppers and onions.
Another example of what the diet company endorses is the Cabernet Mushroom Sirloin. This seven-ounce grilled sirloin steak features sautéed Portobello mushrooms with steamed potatoes and broccoli. It is also covered in a cabernet sauce to add to the flavor without adding too many calories on top of it.
There are some entrees from Applebee's that are not officially endorsed by Weight Watchers but they are still healthy options. These include the products in the restaurant's Under 550 Calories menu. These include such choices as the Roasted Garlic Sirloin with herbed potatoes, creamed spinach and a Portobello mushroom cap.


Look for this Key on the AppleBee's Menu when trying to find a Weight Watchers selection.
Additional foods are expected to be introduced by Applebee's in the near future including some that may receive the full endorsement of Weight Watchers. This is especially likely considering how competitive to world of healthy eating has become. More restaurants could potentially try and compete with Applebee's in terms of offering more healthy solutions for those who want to stay healthy and on their diets while eating out.
The partnership between Applebee's and Weight Watchers is a popular one that makes it easier for people to enjoy the diet without having to worry about anything too fattening. The choices for people to enjoy while on the diet are safe and great for anyone's diet because they feature many ways for people to enjoy foods at the restaurant without any guilt.