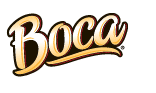 People who get into the Weight Watchers program have found a number of ways to lose weight without experiencing any problems while on their diets. Part of this is due to the use of healthy meatless products that contain fewer fats than real meat. While there are no restrictions involved with the Weight Watchers program, it is often easier for people to lose weight if they avoid meats with loads of fats in them.
This is why so many people have used meatless alternatives when finding things that can be used in a meat-based dish. The Boca line of meatless products has proven itself to be a popular solution for those who want to lose weight. That's why Weight Watchers has endorsed the Boca line of meatless patty and crumble products.
Boca meatless products have been popular throughout the entire world ever since the founder started making veggie burgers in his restaurant in Boca Raton, Florida. Today the world of Boca products has expanded to include more than just burgers. The Weight Watchers-endorsed products from the company include vegetable-based chicken patties in its Chik'n line. There are also veggie burger products that feature cheese, grilled vegetables and mushrooms in their recipes.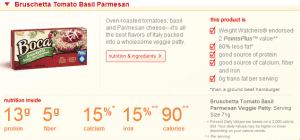 Breakfast foods are also available from Boca. Weight Watchers endorses the Boca Breakfast Links. These links are here to look and taste like real sausage links and can go well with eggs.
In addition, the company makes ground vegetarian meat crumbles made with vegan ingredients. These crumbles are to be cooked primarily for foods like chili and pasta.
Weight Watchers has endorsed these foods as they are very popular meat alternatives. They are also popular with Weight Watchers because they contain at least ninety percent less fat than regular meats.
In addition, Boca products all come with the same protein contents as with traditional meats. The big difference is that they will be safer for the body since there are not as many fats in them.
In fact, Weight Watchers has created a number of different recipes that utilize Boca products. They are recipes that feature Boca patties, ground bits and more. They are designed as replacements for many of the meat patties people can use in their entrees.
In fact, some of the entrees on the Weight Watchers database that use real measl can be prepared in just about the same way with Boca meatless products instead. The changes that have to be made are extremely minimal and should be used to give people delicious entrees that don't have much of a difference except for the nutritional benefits that come with them.
The world of Boca meatless products is a big part of the Weight Watchers program. Weight Watchers proudly endorses these products because they are easy to use and have many health benefits. They are also suitable for all kinds of recipes.